Discover the Power of Programming Languages
Welcome to BestCodingLanguage.com, your ultimate resource for discovering the top programming languages tailored to your goals. Whether you're a software developer, web developer, data scientist, or game developer, we're here to guide you on your coding journey and help you stay ahead in the dynamic world of programming.
Meet the Author – Awais Yaseen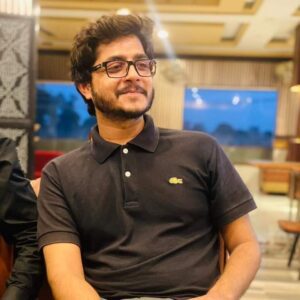 Awais Yaseen is the driving force behind BestCodingLanguage.com. He's not just a passionate programming enthusiast but also a dedicated SEO professional. Awais's journey into the world of coding began with a curiosity to explore the vast landscape of programming languages, and it has evolved into a mission to empower others through knowledge sharing.
Beyond Coding: Awais is more than just a programmer. He's a pet enthusiast who cherishes the companionship of his furry friends. The paws in his life provide a sense of balance and relaxation amidst the intricacies of code.
Music and Inspiration: Awais finds inspiration in music, which serves as both a backdrop and a motivator during work and leisure. The rhythm of melodies fuels his creativity and fuels his passion for writing about coding languages.
Our Mission
At Best Coding Language, our mission is to make the world of programming accessible and enjoyable for everyone. We believe that coding is not just a skill but a tool for innovation and problem-solving. We are committed to:
Providing valuable insights into the top programming languages.
Creating a supportive developer community where knowledge sharing thrives.
Empowering you with the information you need to excel in your coding journey.
Celebrating the diverse interests and passions that make each coder unique.
Join Our Community
We invite you to become a part of our growing developer community. Whether you're a beginner looking for guidance or an experienced coder seeking fresh perspectives, you'll find a welcoming space here. Connect with us, share your experiences, and learn from others as we explore the ever-evolving world of programming languages together.
Happy Coding!
Coding is not just about writing lines of code; it's about solving problems, creating solutions, and building a brighter future. We hope that BestCodingLanguage.com inspires and empowers you on your coding adventure.
Thank you for being a part of our community.